Originally published in The Coast.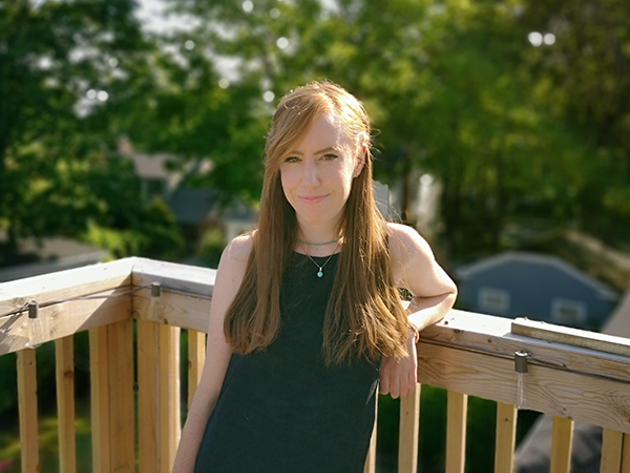 Lisa Cameron is a labour activist and organizing member of the Halifax Workers' Action Centre.
With low-wage and precarious work on the rise, many workers in Halifax are struggling to maintain decent employment while sustaining themselves and their families. For those without adequate wages and legal protection, addressing workplace inequality can be exhausting, risky and costly with little reward.
During university, I monkey-barred from job to job and, while each was different, I noticed one common and unfortunate denominator: employers abused workers and workers remained powerless. When I sold strawberries at a farmers' market, I was sent home—without pay—on days that I was menstruating. When I worked as a waitress, I was told that my boss could touch me whenever he pleased. I also balanced several retail jobs at one time. My co-workers and I were consistently denied breaks, working long hours with empty promises of five cent raises. Shifts were cancelled day-of, and paying rent proved challenging. Bad bosses. We've all had them.
When I got my first office job, I assumed the worst was over. I was wrong. Women were compensated significantly less than men, and while men enjoyed upwards mobility, women struggled to advance. Employees seeking sick leave were met with skepticism, intimidated into disclosing intimate personal details, and were forced to provide excessive medical documentation. New fathers were discouraged from taking parental leave. Those who resisted management were harassed until they quit.
Many issues plaguing workers are systemic in nature. I hear repeated accounts of sexual harassment, unpaid wages, wrongful dismissal, and racial discrimination. Many aggrieved workers in Halifax feel isolated, despite the suffering of so many among them.
Motivated by frustration, I'm pushing for the $15 and Fairness campaign, which works alongside the Halifax Workers' Action Centre to minimize workplace injustice.
The Halifax Workers' Action Centre was established in 2017, and works to bring dignity and justice to local workplace by offering practical assistance to low-waged and marginalized workers seeking to rectify their employment problems.
The Workers' Action Centre is committed to addressing workplace injustice through direct and collective action by hosting know-your-rights workshops and clinics where workers can obtain legal information about their workplace issue in a confidential setting and get hands-on assistance for filing human rights and labour standards complaints.
The Halifax Workers' Action Centre can be contacted at 902 221-0755 or email info@halifaxworkersaction.ca.